Posted by Ecokeys on 25th Sep 2022
Once you have completed your install of Office 2019 Pro plus restart your machine. Once you have restarted your machine you then need to do a search for an office application. This can be any of your installed Office apps for example "word". Do a search for "word" in the windows search bar and your newly installed word 2019 will be in the search results. Click on "word" and word 2019 will open with an activation screen see below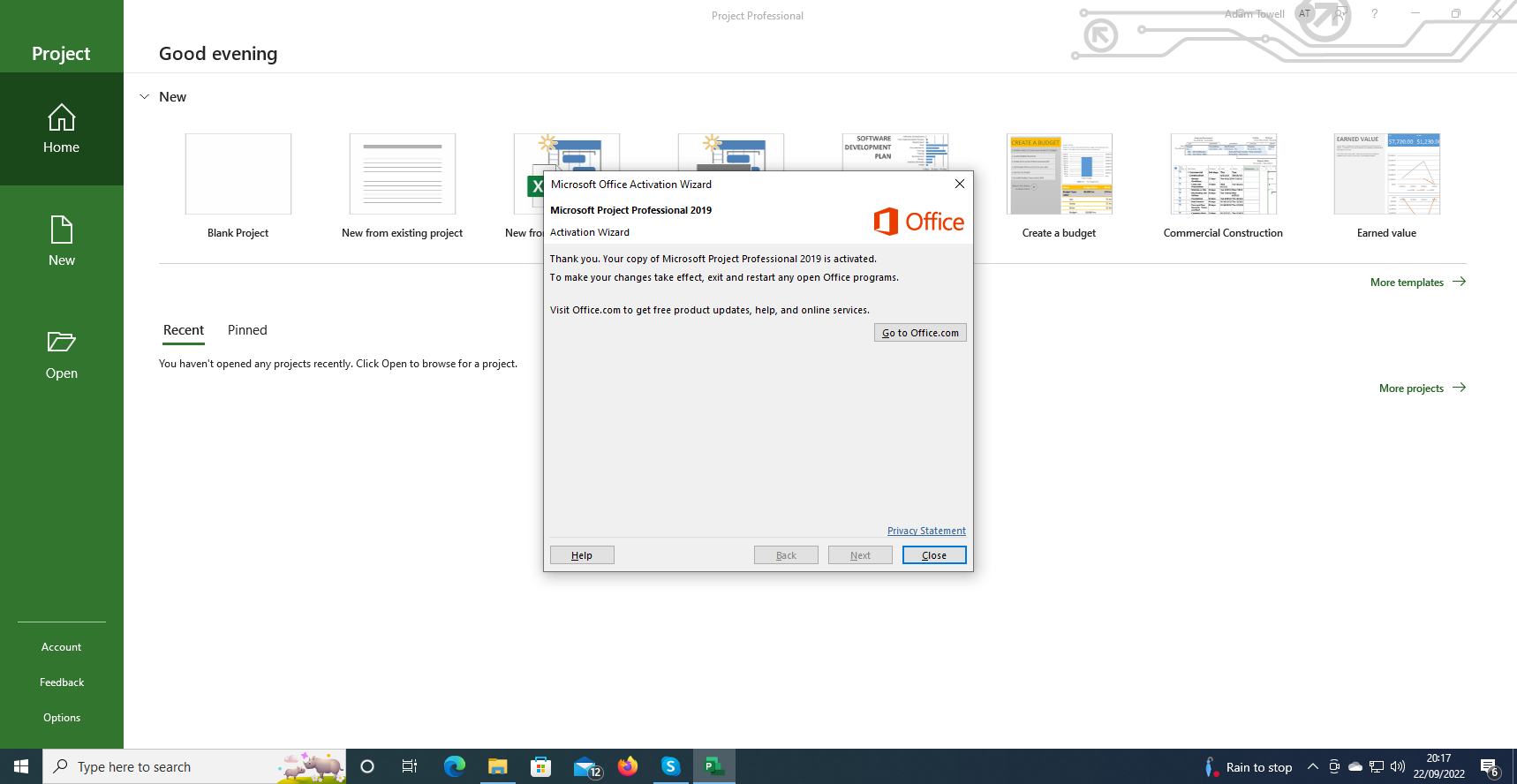 Office 2019 Pro plus has two ways to activate your product. Online activation and telephone activation. All Ecokeys products activate online and there should be no need for telephone activation. Telephone activation is only normally used when the machine does not have an internet connection or there is a major issue with an online activation.
To activate make sure you click on "I want to activate over the internet (recommended)" and click on "next" Microsoft will then activate the product on their servers and you will be free to use the product without restriction. Please note once you have activated word all other apps in the suite will also now be activated (there is no need to activate every office application).

There will be a further blog post on how to activate your product over the telephone.