Posted by Ecokeys on 26th Sep 2022
This article documents the steps required to activate your newly installed Window 10 edition.

What is required to activate

You will require your machine to have a broadband connection to activate online. All Ecokeys products activate online there should be no need to use telephone activation. If you do not have an online connection, you do have the option to activate via telephone.
You will require a genuine 25-digit product key this can be purchased from the below link

Windows 10 pro - https://ecokeys.co.uk/microsoft-windows-10-professional-genuine-license-key/
Windows 10 Home - https://ecokeys.co.uk/microsoft-windows-10-home-genuine-license-key/

To activate your Windows 10 edition type "activation" in the search bar next to the start button. This should populate with "activation settings" select this option.
On the right-hand side locate "change product key" and click on this. You will see the following screen

In your order email received there will be a 25-digit product code, copy this and then paste in the field "product key" and click "next"

You will then need to confirm activation of your Windows edition by clicking on "activate"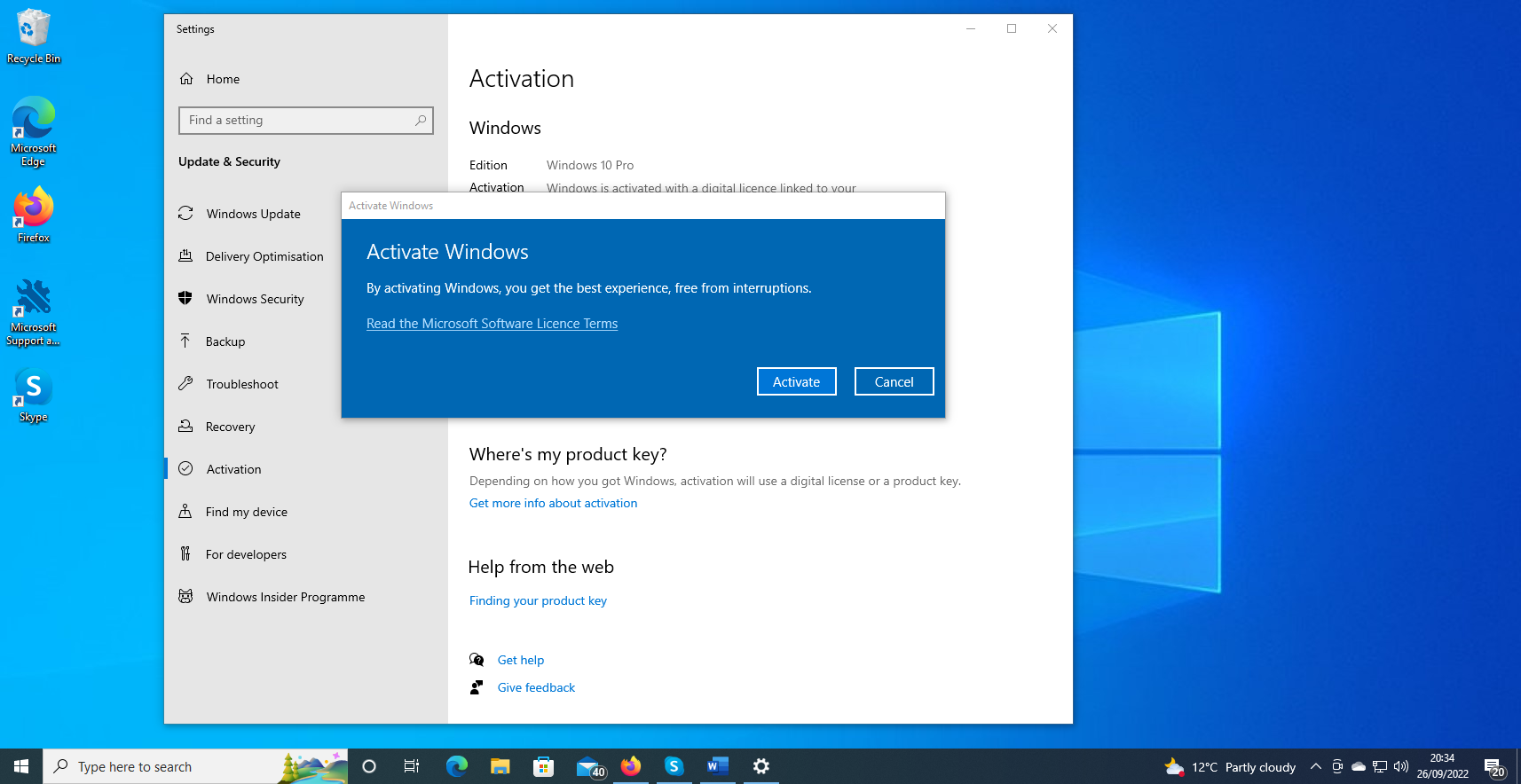 Microsoft will then contact the activation servers and register your machine on the server. You will then get a confirmation message that Windows has been activated.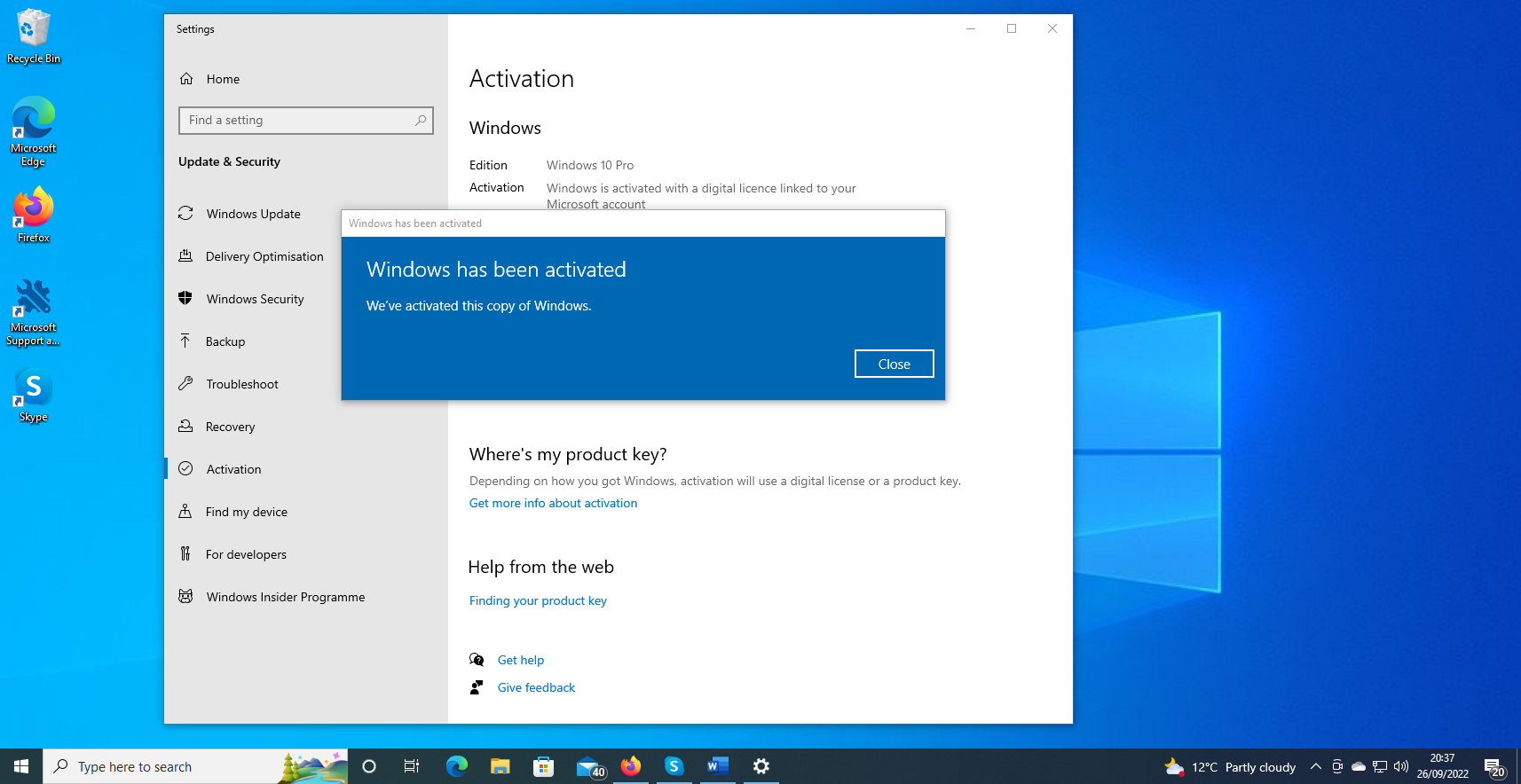 Product codes supplied should activate without issue first time but if you get an error message when trying to activate, please see the below.

Things to check if you get an error message
Check the date and time are correct on your machine, in the bottom right of the machine is the current time and date set for your machine. If the date or time is incorrect change to the correct time and try the activation process again
Check your internet connection is connected, check the wireless or network cable connection are live and without issue.
Also, the common one from IT have you restarted your machine after installing? Restart the machine and try the activation process again.

If all the above has been run through and you have purchased your license key from Ecokeys. Please log a support email (support@ecokeys.co.uk) with your order number and a screenshot of the error. One of our technicians will reply with advice within 30 minutes of your original email. If you have purchased elsewhere contact your product code supplier.