Posted by Ecokeys on 28th Sep 2022
With Windows 10 and now Windows 11 Microsoft wants you to login to your machine using a Microsoft account – Hotmail/outlook.com account. Since Windows 10 Microsoft have made it difficult for you to just login with a local account, they would prefer you to be hooked up to Microsoft's features in the sky. There is a debate whether using a local account circumvents Microsoft's snooping but that's for another article. This article explains how to create a local account on your machine and then login.

You can create a local account on your machine it's just harder to do on Windows 10/11. To create a local account, go to Start, Settings then in the search "find a setting" type "family" and select "add edit or remove other users".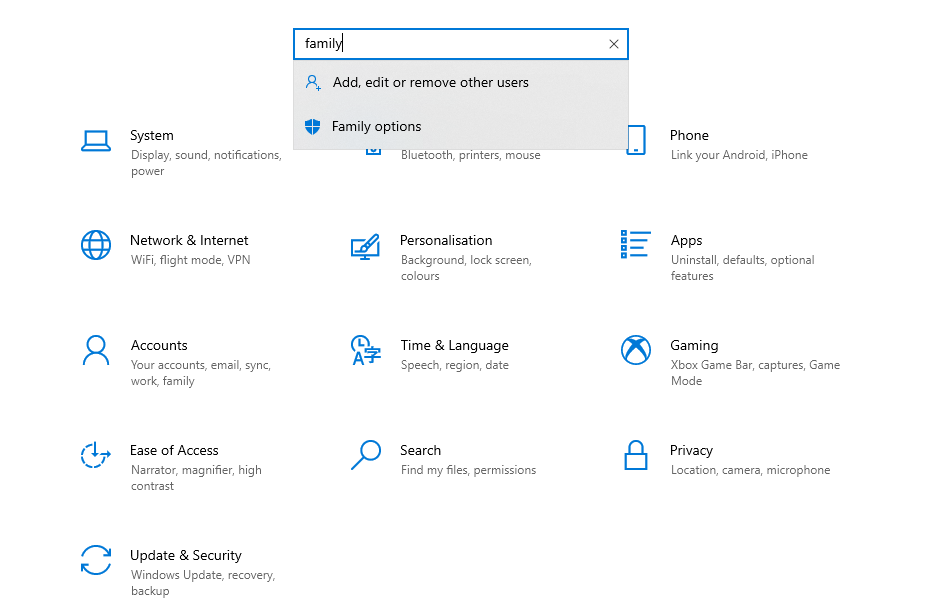 You will then see the following settings screen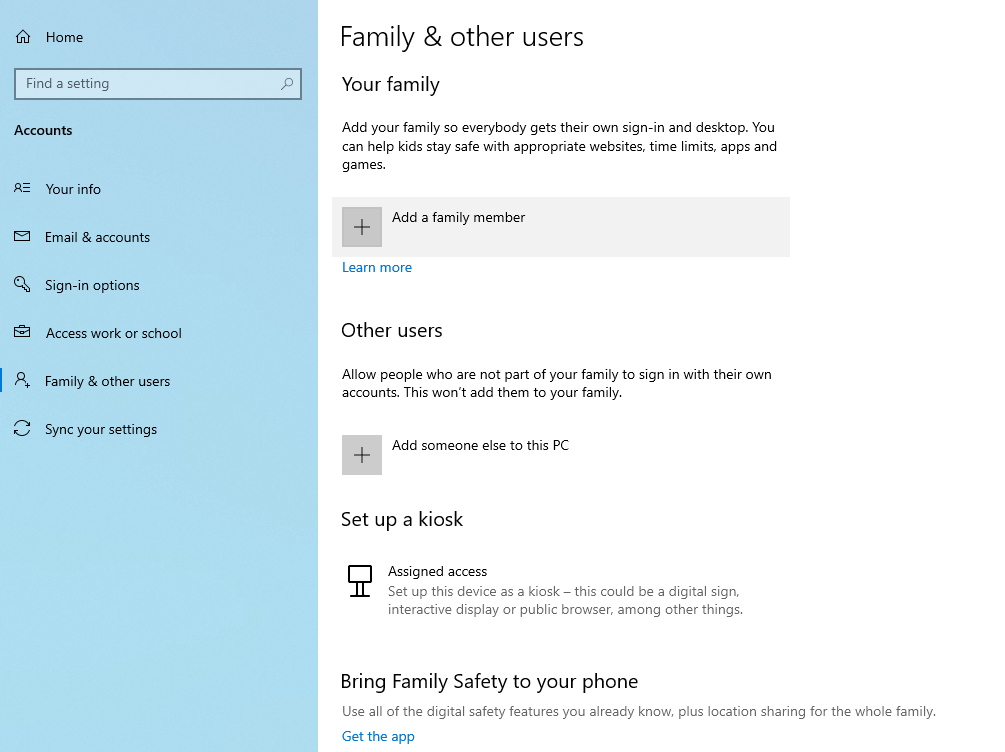 We need to go to "other users" and click the + plus sign next to "add someone else to this pc" this will bring up the following screen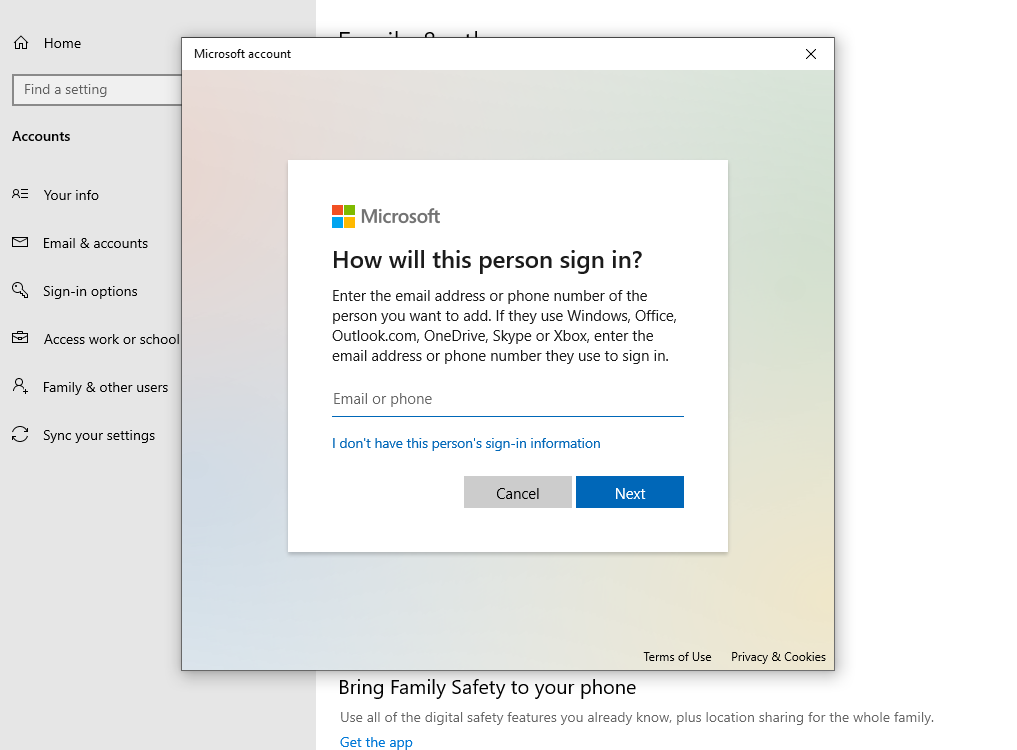 Click on "I don't have this person's sign-in information"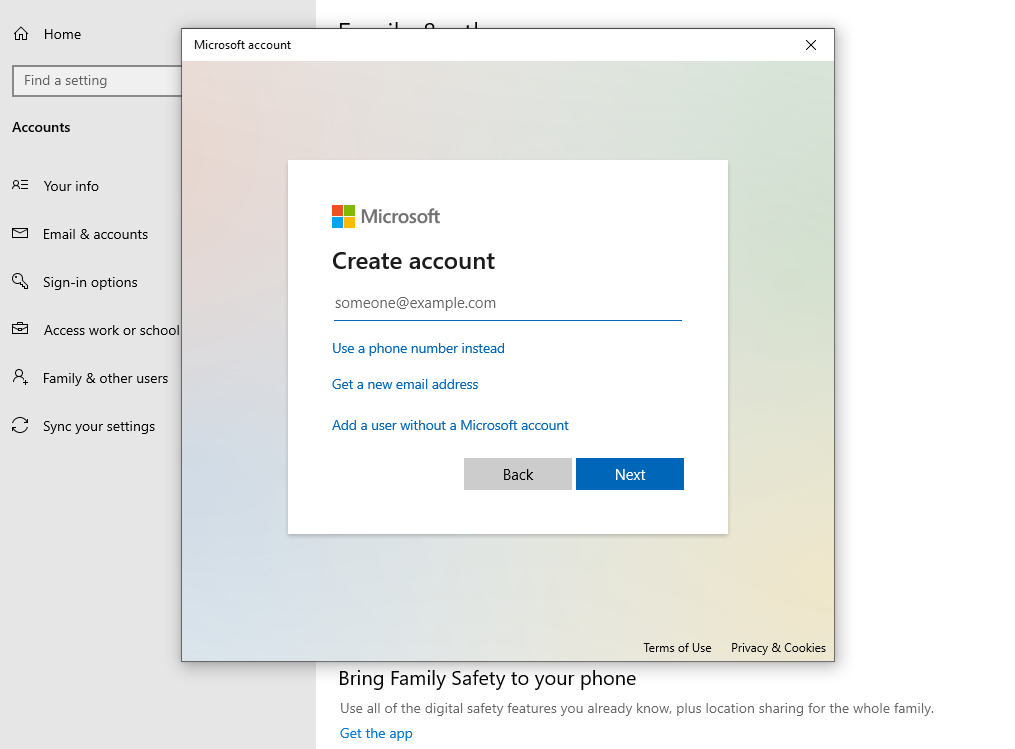 Then select "add a user without a Microsoft account"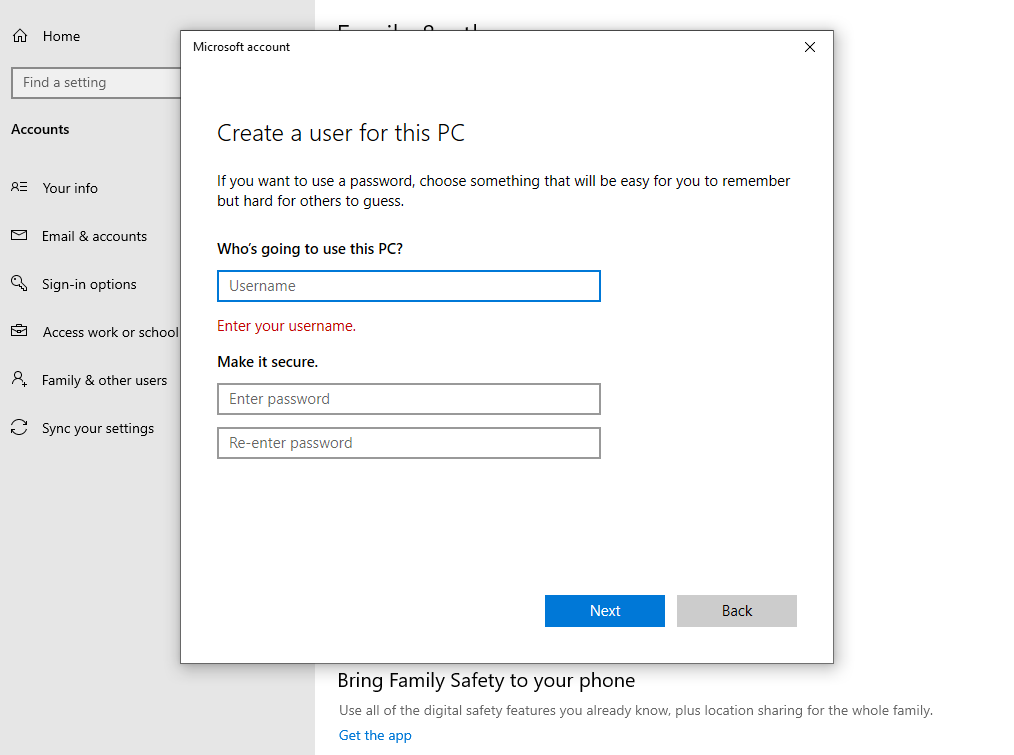 This brings up the local account creation screen, enter a username and password then confirm the password. You will then be prompted to provide 3 answers to security questions in case you forget your password. These can be random answers, just be sure to remember them. If you need to reset your password in the future you will need to answer some of these questions.
A local account will then be created and you should see the username listed on "accounts". If you restart your machine in the bottom left of the login screen will be the new local account listed.

Click on the account created and enter your login credentials, you will then be logged into your newly created local account.