Posted by Ecokeys on 4th Oct 2022
Microsoft periodically release Office updates which include security fixes, additional features and add-on/fixes to enhance performance for Office Professional Plus 2021. These updates are normally brought down to your machine and installed automatically but if you want more control or you have recently installed Microsoft Office it is useful to know how to check/run Office updates.
To check for Ms Office updates in Office 2021 open an office application such as Word 2021. Once Ms Word 2021 is opened go to "File" in the top toolbar then "Account" (bottom left of screen). This will bring up the following Window with various options available to you.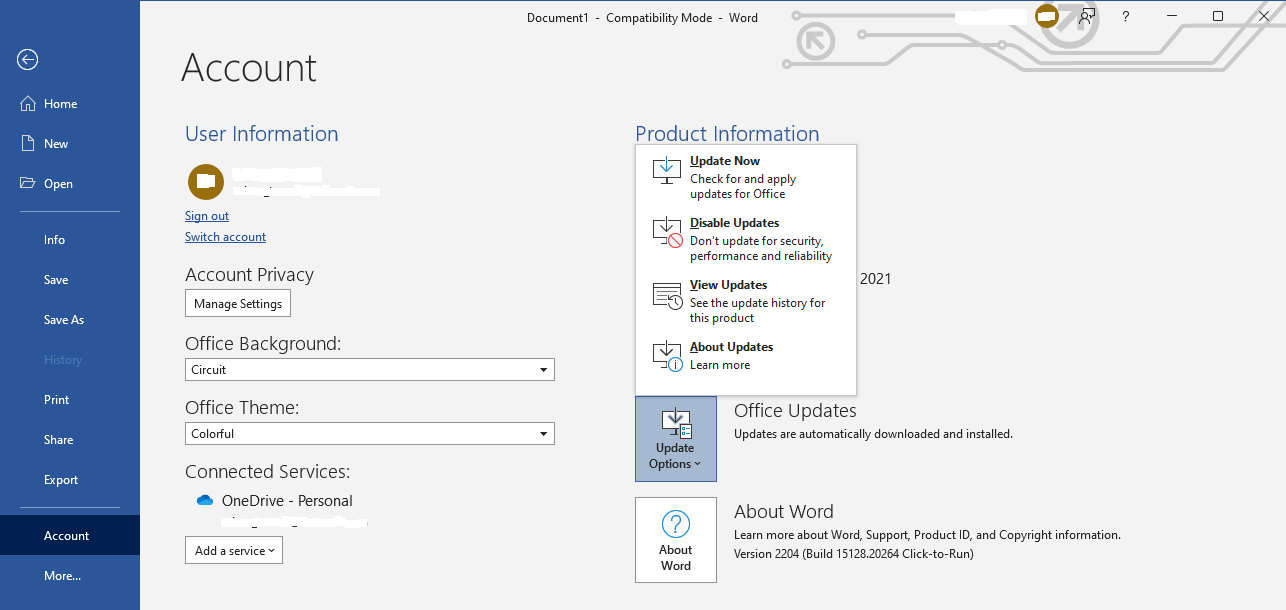 As you can see from the screenshot, on the right-hand side of the screen is "Office Updates". If you click "Office Updates" you will get the following options
Update Now

Disable Updates

View Updates

About Updates
To check for the latest Office 2021 updates, we need to select "Update Now", Office then checks on the Microsoft update servers if there are any updates available/required. If there are updates available these are downloaded and installed. See screen below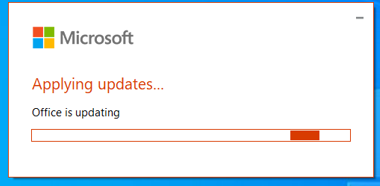 Once the updates have been applied/installed you will get the following message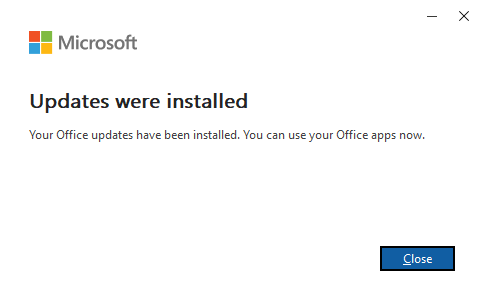 Once updates have been installed you can then continue to use your Microsoft Office Pro 2021 apps as usual. Office updates do install when available unless you pause this option. If you pause the option, you can run the above checks for updates as required.
This concludes the article on checking for Office updates, we hope you find it helpful. There are many more articles on the blog, which is updated regularly
Thanks for reading