Posted by Ecokeys on 26th Sep 2022
Before taking the plunge upgrading to the latest windows operating system Windows 11, Microsoft have provided a helpful tool you can use to see if your pc meets the requirements to run Windows 11. This article documents how to install the pc health check tool and run the tool on your machine.
To start copy/paste the below link into your browser's address bar and press enter
https://www.microsoft.com/en-us/windows/windows-11#pchealthcheck


the below screen will then appear. Click on "download Pc health check app" and your download will start.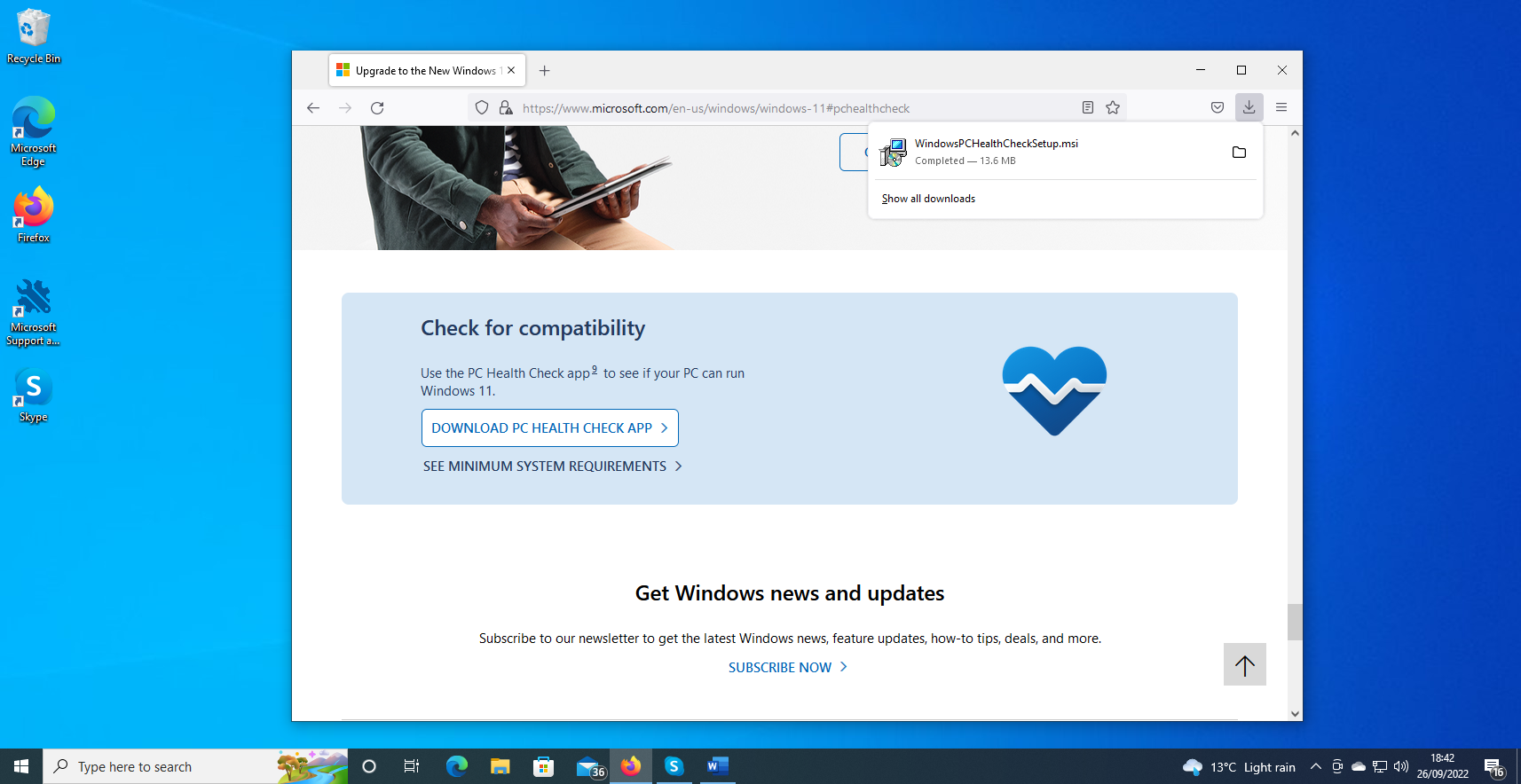 Once downloaded you may get a warning about running executable files, this can be ignored as you are downloading from Microsoft's official site. Select "OK" if this message appears.

The license agreement will then appear. Put a tick in accept the terms in license agreement
and click install.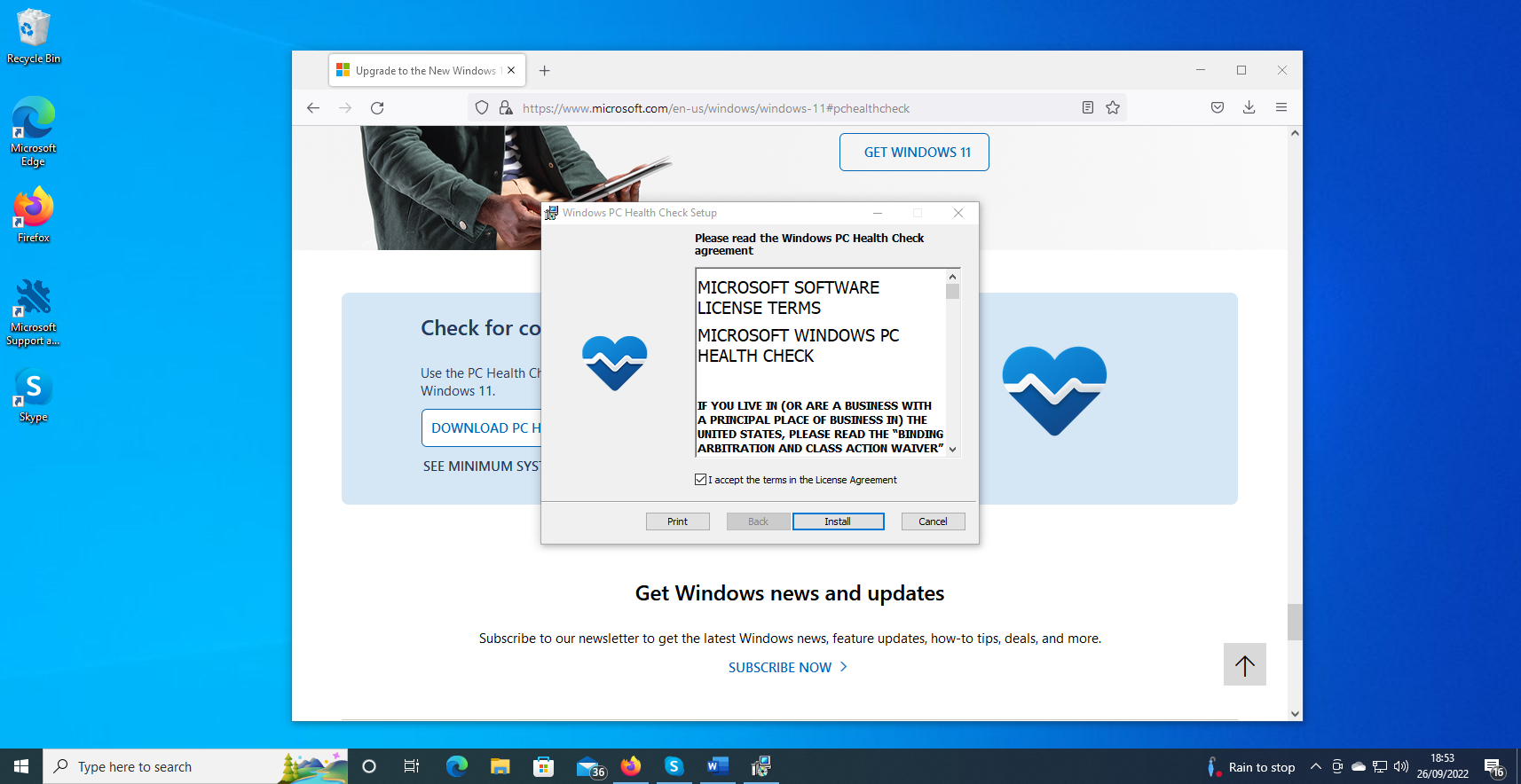 The Windows 11 pc health check will then install. This is a quick install and should only take a few minutes max to install.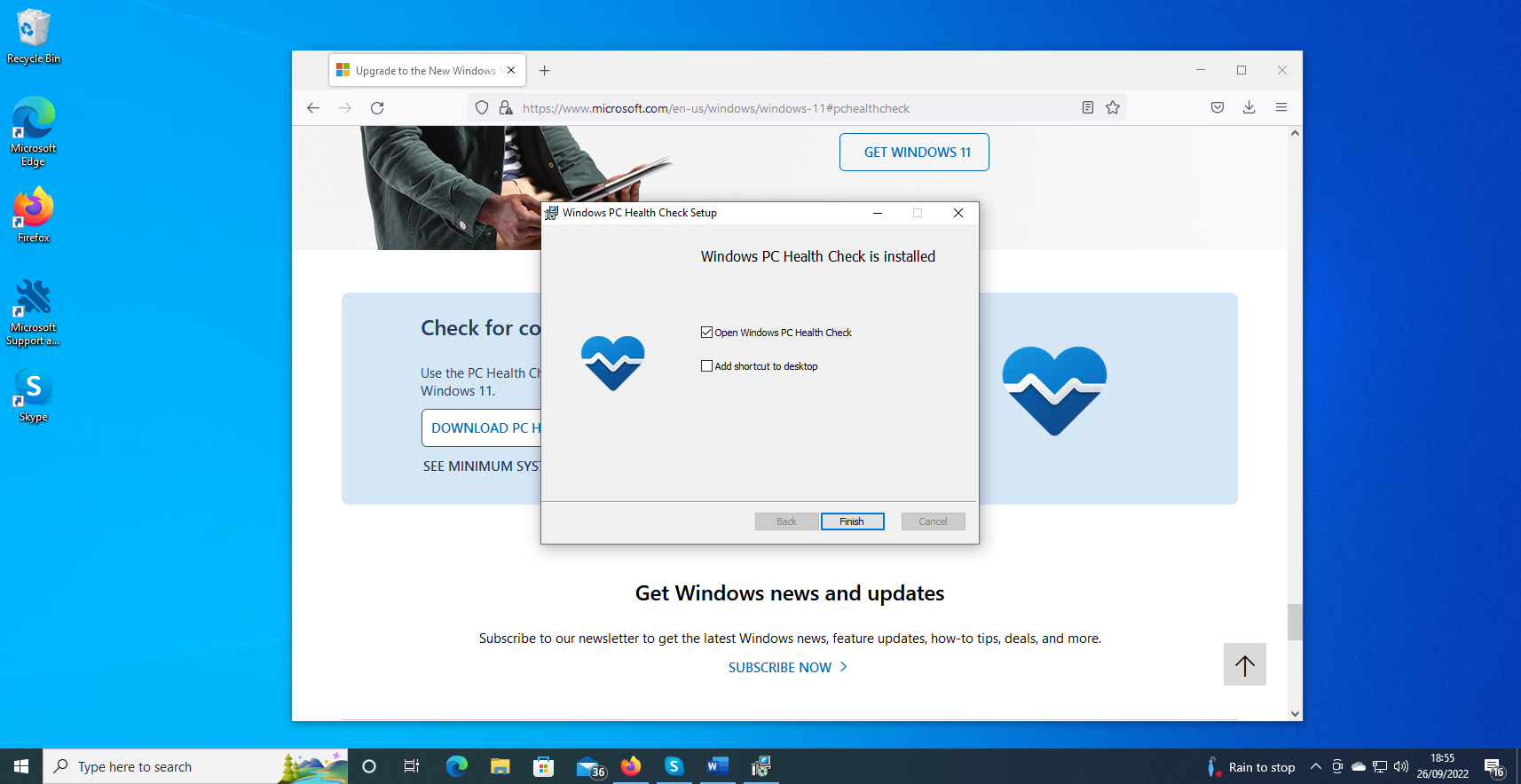 If you wish to run the application straight away put a tick in open Windows Pc Health Check and click Finish.
The application will then open and you will be presented with the information screen for the pc health check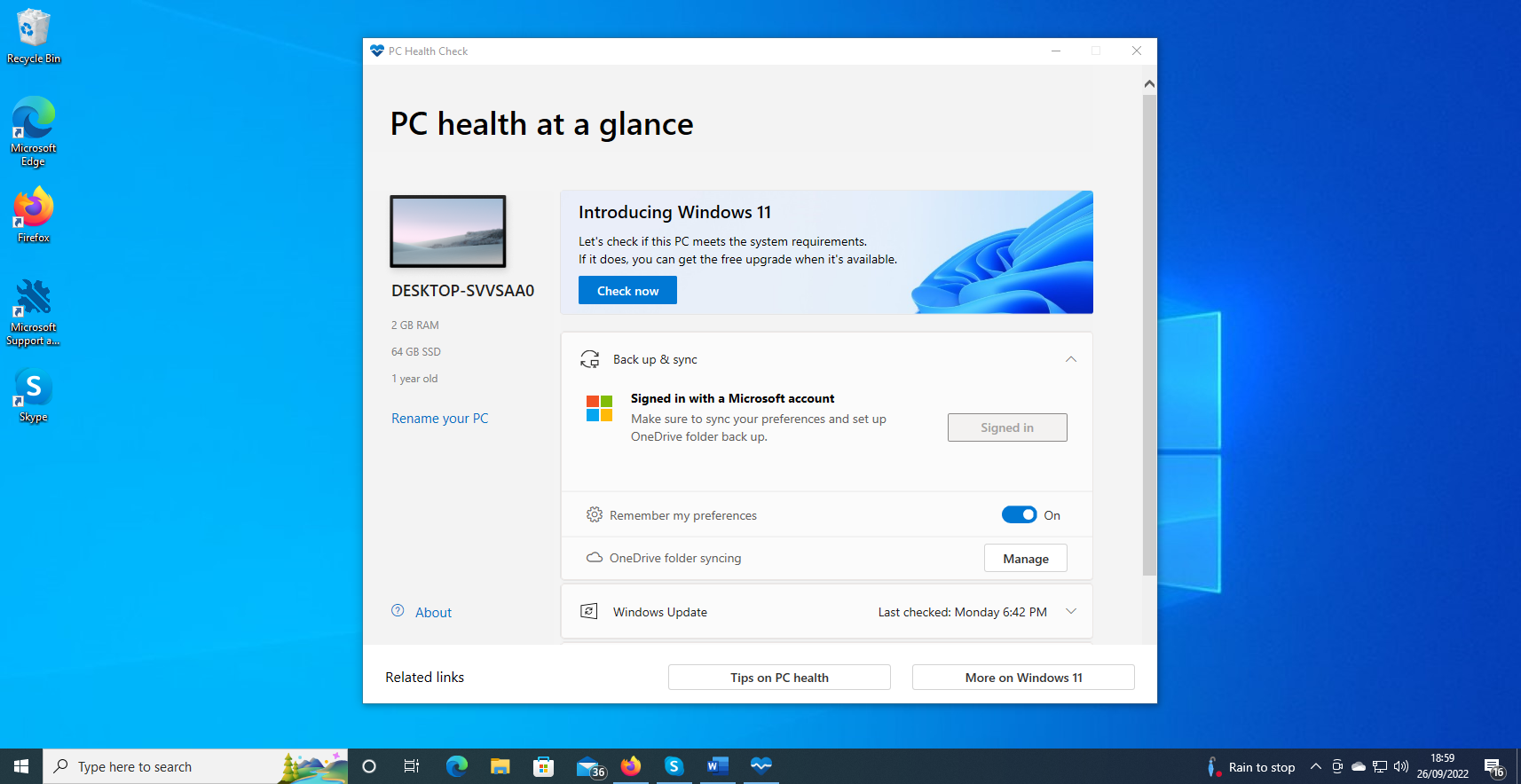 On the left-hand side is a short summary of your machine, detailing the pc name, Ram available etc. You can also check for windows updates on this screen and obviously run the check to see if you can install Windows 11. If you click on "check now" the application will run through the settings on your machine to see if it is capable of running Windows 11. This is normally a quick process and your results appear.
In the example below the machine does not pass the checks and provides details on what failed and how to rectify this.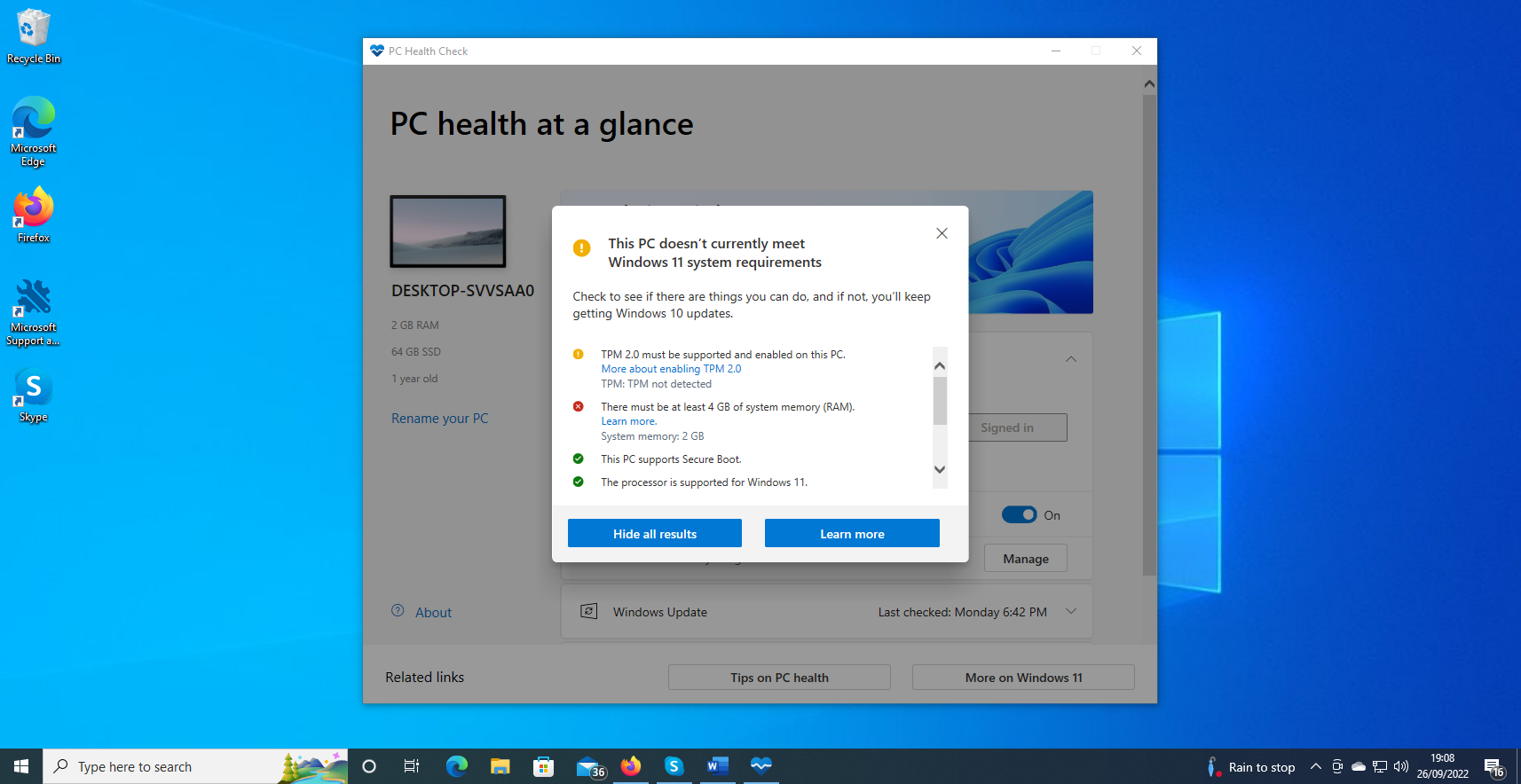 In the example the required memory is not met, if you click on "learn more" a web page will open with further details. In this case a memory upgrade would be required. Also failing on the example is "TPM must be supported or enabled", if you click on "more about enabling TPM 2" this will open a webpage explaining TPM and how to enable. If you receive any errors Microsoft will advise just as in the example on how to either learn more or give instructions on how to rectify.

Fingers crossed your Pc gets the thumbs up for installing windows 11 but if not, the application explains each error and what you need to do before running the pc check again. Once you have made the relevant changes run the check again and if there are no issues you are now free to install Windows 11.