Posted by Ecokeys on 12th Oct 2022
Having multiple versions of Office on your machine can be confusing, it is recommended to remove all other Office versions before installing a new Microsoft Office suite. Some of our customers report errors with their newly installed product, but the issue is not the product purchased but the fact they are opening the free trial of Office 365 that comes with most new Pc's nowadays.

To check which version of Microsoft Office you are opening open an Office application such as Word.
Once you have opened Microsoft Word go to "File" in the top toolbar and then "Account" at the bottom left of the screen. This will bring up your account screen, see below.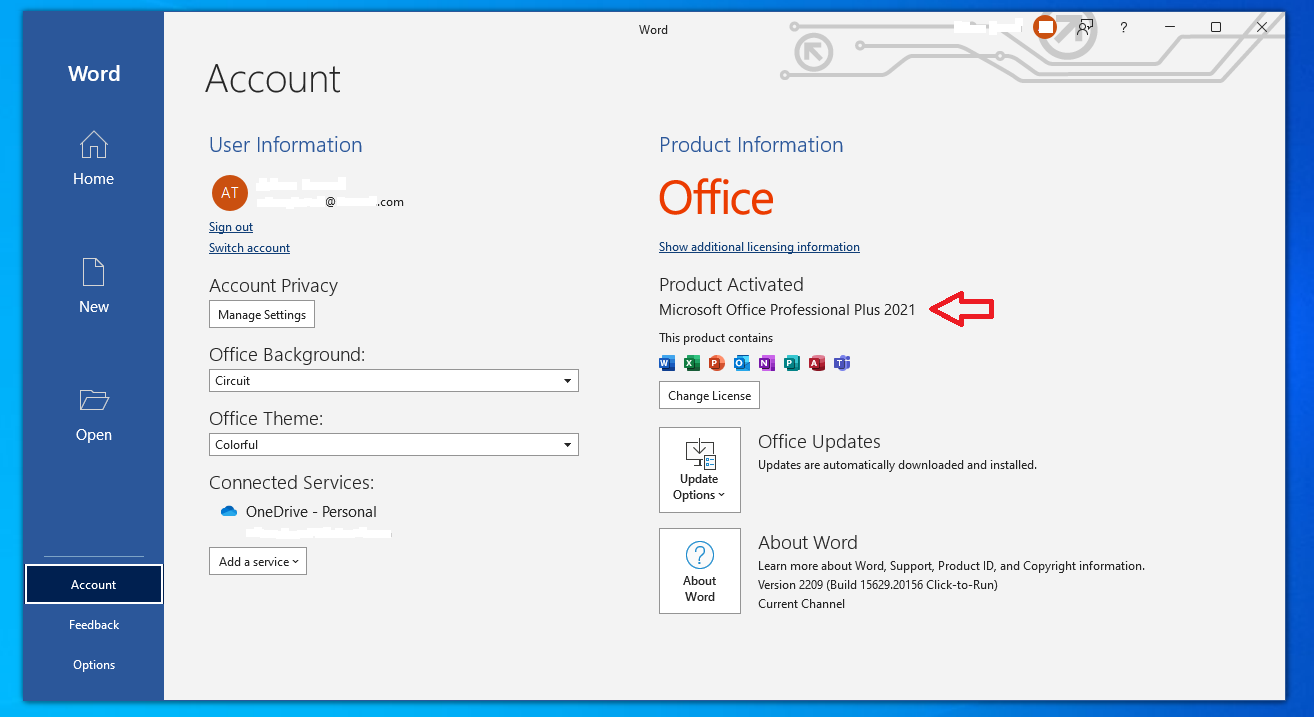 The account screen has multiple uses and options but for this article we need access to the account screen as it shows what version of Office suite we are opening. You can see on the right-hand side under Product Information what version is open.
If you have an issue with a newly purchased/installed Office suite the first thing to always check is are you opening the newly installed product or another version? If another version is listed it is recommended to remove previous Office editions, we have a blog post advising how to do this –
https://ecokeys.co.uk/blog/how-to-uninstall-previous-office-versions-from-your-laptopdesktop/
If you need multiple editions of Office on your machine for compatibility etc this is another reason you would need to know what version you have open. A quick check using the above can confirm quickly the version you have open. This concludes a quick "how to" on finding what version of Office you have open. For further articles please visit https://ecokeys.co.uk/blog/