Posted by Ecokeys on 29th Sep 2022
To get your support query fixed as quickly as possible it is important to provide as much information on the issue as possible. Please remember our Support Team cannot see the steps you have taken or what is on screen. Please follow the below when contacting Support

Please send an email to support@ecokeys.co.uk with the following –
(copy/paste and fill in on your email)

Order number:
Short description of the issue –

Screenshot of any error message
(If you're not sure how to do a screenshot see blog post –
https://ecokeys.co.uk/blog/how-to-take-a-screenshot-with-windows-10/ )
If this is a windows 10 issue have you followed the attached install/help guides?
Operating system –
example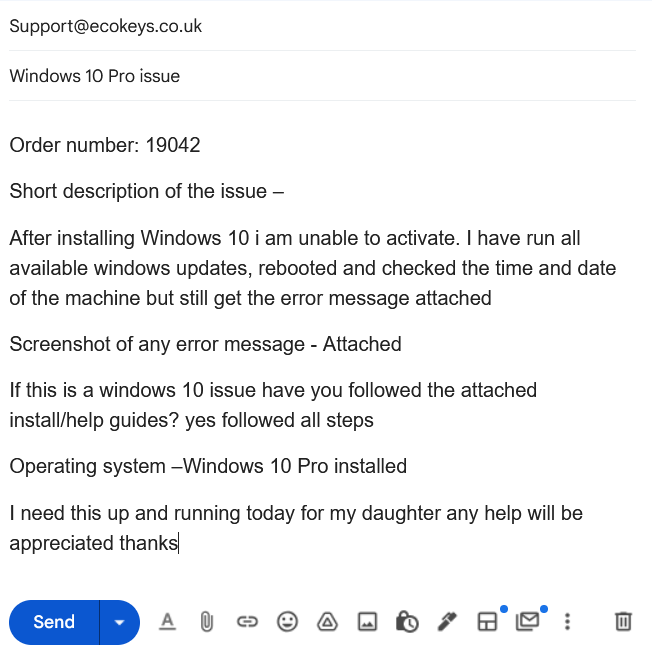 Once we receive your Support email it will be allocated to a Support Technician and you will receive a reply/response within 30 minutes during business hours.
Our business hours are 9am – 7pm Weekdays 9am – 4pm Weekends. We do have out of hours support but a reply within 30 minutes is not guaranteed.